Experience the Revolutionary PRP Injections in Tucson Today for Authentic Youthful Looks
There's always something magnificent about the warm, sunny Arizona days; however, the persistent exposure to sunshine can tarnish the youthful luster and health of your skin. Today, we bring a wave of rejuvenation to the heart of Arizona with our state-of-the-art PRP (platelet-rich plasma) treatment. At Personal Touch Aesthetics in Tucson, CA., we've pioneered a breakthrough antidote against skin aging – restoring the glow and vitality that had been dulled by the harsh sun.
Dive into our comprehensive guide where we decode this revolutionary treatment, the costs involved in Tucson, AZ and ultimately if PRP injections are worth it. Let's explore the transformative journey to youthful skin!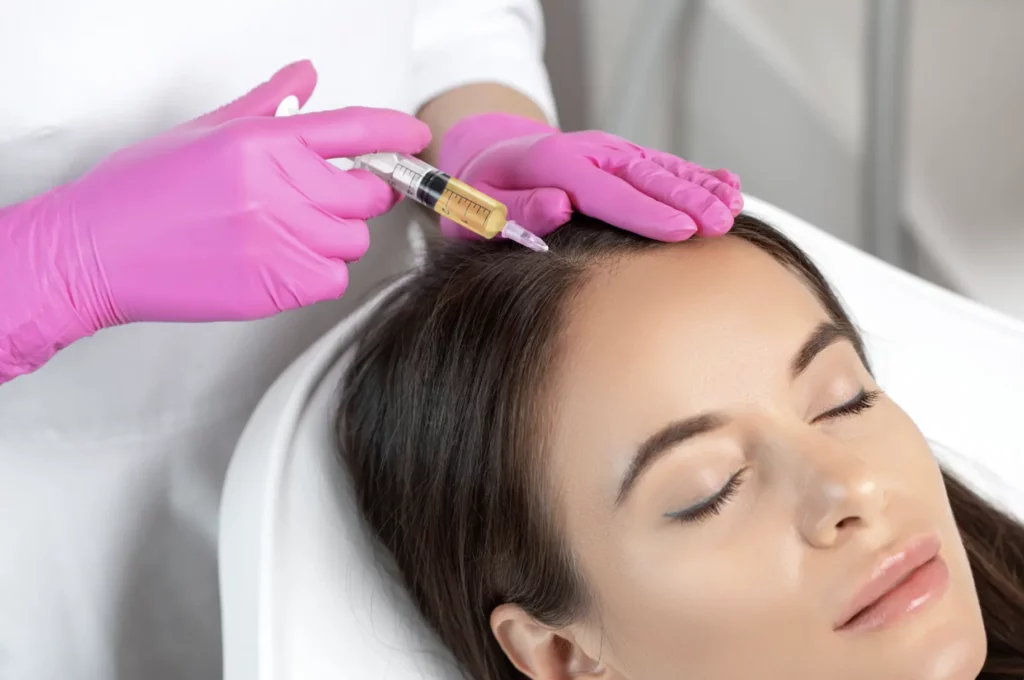 Introducing PRP Treatments
A PRP treatment is an injectable solution derived from your own blood that revitalizes the skin's appearance. This treatment offers a wealth of beauty benefits that can transform your skin, giving it a luminous and youthful vibe.
Restore the dynamism of your facial skin through PRP facial injections. A gamechanger in the field of anti-aging solutions, these injections are meticulously designed to revamp the skin texture and boost your confidence.
We can scale up the benefits a notch higher by incorporating Microneedling with PRP. This dual treatment approach intensifies the effectiveness of the PRP serum, thereby intensifying the rejuvenating process.
Suffering from hair loss? PRP hair restoration is your knight in shining armor. This cutting-edge technology reinvigorates dormant hair follicles, encouraging the growth of healthier and bountiful hair.
Discover the Benefits of PRP Treatment in Tucson
Unlock the rejuvenating power of your body with Platelet-Rich Plasma (PRP) treatments in Los Angeles. This cutting-edge procedure utilizes your body's natural resources to revitalize your skin, giving it the youthful glow you've always wanted. More than just a cosmetic enhancement, PRP treatment is scientifically proven, backed by credible medical professionals, to enhance skin health and combat signs of aging.  Simplify the process of your skin care regime, reduce reliance on chemical-loaded products, and embrace the natural healing of PRP. Start your journey today and see why so many are hailing PRP treatment as the skin-care revolution! Book your consultation today to discover the transformation.
Step-by-Step Guide to Your PRP Treatment Procedure
Discover the novel solution to skin aging with our cutting-edge Platelet-Rich Plasma (PRP) treatment procedure. This state-of-the-art method utilizes your own blood to bring back your youthfulness, replenish your skin, and have you look radiant as ever.

PRP treatments start with a simple blood draw. Your blood is then placed in a centrifuge to segregate platelets, creating a concentrate that is instrumental in the treatment. This plasma, rich in platelets, is then meticulously re-injected into the target area on your skin, promoting natural healing and rejuvenation.

The treatment process does not end at the clinic. It also includes a comprehensive post-treatment guidance on maintaining your glowing skin, and monitoring progress with our dedicated professionals.

Boost your skin health with this scientifically backed, expert-approved procedure, and wave goodbye to worrying signs of aging. Be it crow's feet, fine lines, or overall dullness, fight them all with the refreshingly innovative PRP treatment.
Starting your journey with PRP is just a click away. Visit our website or call us to schedule your consultation today. Let our experts help you illuminate your skin from within. Unlock your skin's potential with PRP – the veritable elixir of youth.
Understanding the Cost of PRP Treatments
Now, to the million-dollar question – "How much does PRP cost in the Tucson, Arizona area?" The cost of PRP treatments can vary, given the differences in geographic locations, the complexity of the procedures, and individual skin types. However, the results are certainly worth the investment. The unprecedented benefits of PRP treatments are weaving new norms in skin care, leaving no room for doubt about its promising potential.
Is PRP Treatment Really Worth It?
As with any investment, it's natural to ponder – is PRP worth it? PRP treatment stands on the frontline of the war against aging and skin damage, wielding scientific evidence as its sword. With its compelling benefits and transformative power, it positions itself as a vital part of modern skincare. If rejuvenating your skin back to its glory days is your goal, PRP treatment is indeed a worthy contender.
Book Your PRP Appointment Today
Reclaim your skin's vitality and youthful sheen right here in Tucson, AZ by booking a PRP treatment at Personal Touch Aesthetics today. Don't let the sun rob you of your youthful glow — seize the magic of PRP and let your skin relieve its best days. It's time to rediscover radiant, healthy-looking skin. Ready to embark on this rejuvenating journey? Schedule your PRP consultation today!
Platelet-rich plasma (PRP) treatment is a therapeutic procedure often used in the fields of dermatology, plastic surgery, and sports medicine. It uses the healing properties of your own blood components to repair and regenerate tissues.
Is PRP treatment painful?
Various factors can affect the level of discomfort one may experience during a PRP treatment. However, pain levels are generally minimal to moderate and last only during the procedure. Patients often describe the sensation as a slight pinch or pressure.
What prepares me for PRP treatment?
Patients looking into PRP treatment should inform their doctor of any medications or underlying conditions. This information helps the doctor to adjust treatment plans if necessary.
How should I take care of myself post-PRP treatment?
After the procedure, avoid applying excessive pressure or strain on the treated area. Light activities and diets rich in fruits, vegetables, and healthy fats can help maintain the healthy functioning of PRP.
Are there any side effects of PRP treatment?
The most common side effects of PRP treatment are pain and swelling at the injection site. However, these symptoms usually resolve within a few days.
How effective is PRP treatment?
PRP treatment has been shown to be highly effective in treating various conditions. The efficacy largely depends on individuals' specific conditions, health history, overall health, and lifestyle habits.
Can anyone undertake PRP treatment?
Though PRP treatment is generally safe, it's not suitable for everyone. Those with thrombocytopenia, certain types of cancer, or a chronic liver condition may be advised against this treatment.
How much does a PRP treatment cost?
The cost of PRP treatment can vary widely based on geographical location, the complexity of the procedure, and the expertise of the practitioner. Consult with your healthcare provider for a detailed cost breakdown.
How is PRP treatment performed?
PRP treatment begins with collecting a small amount of blood, which is then spun in a centrifuge to separate and concentrate platelets. This platelet-rich plasma is then injected into the targeted area.
How long does recovery from PRP treatment take?
Recovery from PRP treatment is typically swift, with most patients experiencing little to no downtime. However, it may take several weeks for the full effects of the treatment to become evident.
Will PRP treatment leave a scar?
PRP treatment is a non-invasive procedure, and it does not typically leave a scar. However, temporary bruising or swelling in the treatment area may occur.
Can PRP treatment be combined with other therapies?
Yes, PRP treatment can be combined with other therapies for additive or synergistic effects. It's best to discuss this with your healthcare provider for a personalized treatment plan.
Is there anyone who should not undergo PRP treatment?
It is not advised for individuals with severe anemia, low platelet count, active infection, cancer, or liver disease to undergo PRP treatment. Always consult with your healthcare provider before deciding on any medical treatment.
Is PRP treatment FDA-approved?
While the plasma itself is FDA-approved, some specific uses of PRP treatments still lack full FDA approval due to ongoing studies. Despite this, PRP treatments are widely used and recognized for their therapeutic benefits.
Improve the Look & Feel of Your Skin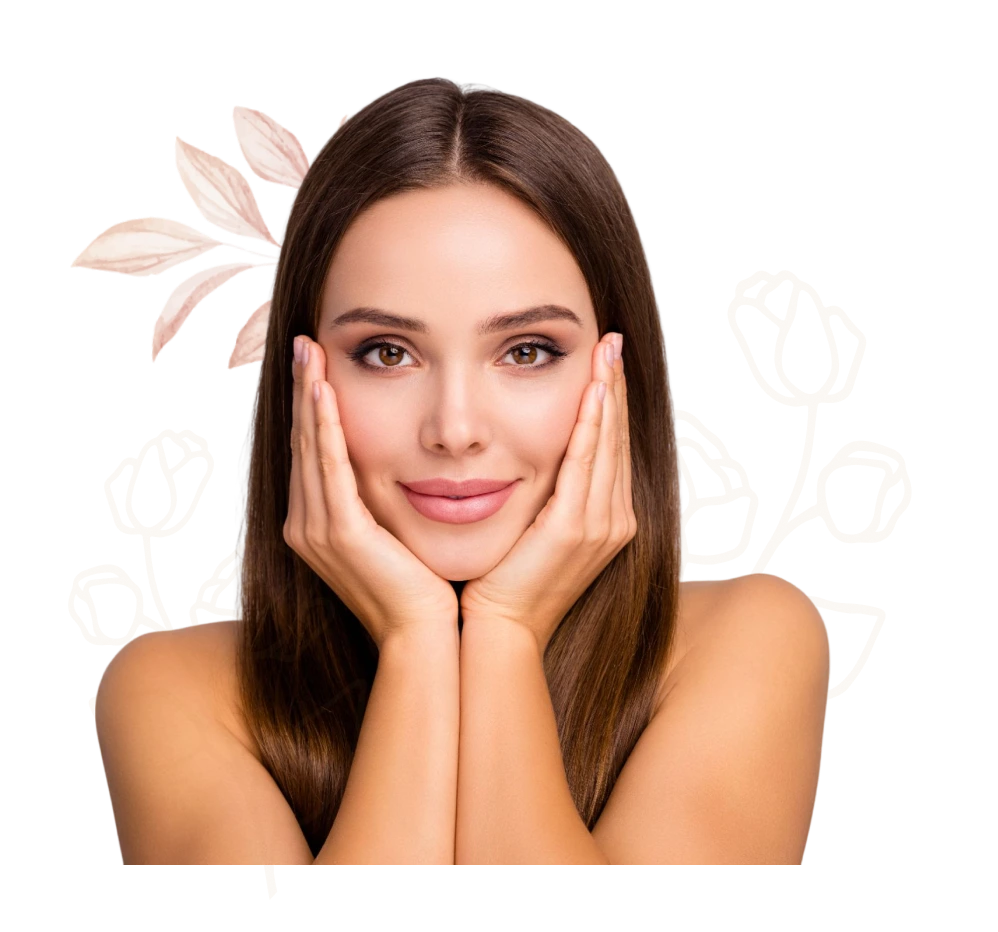 Personal Touch Aesthetics
Elisha is amazing! I had a recent bad experience at different local chain type place. I booked a consultation with Elisha. She spent a lot of time with me and answered my questions and explained a lot about the products and procedures. We came up with a plan that made me feel at ease. She is very professional, personable and very knowledgeable and skilled. I feel very confident and safe with her and appreciative for her helping me sort out what I need to reach my end results I'm looking for! I would HIGHLY recommend her to anyone!
I LOVE Elisha,not only do I get botox when I see her I also get a therapy session because we always end up talking for 30mins after my appointment. She is so gentle I used to need to be numb for botox but with her it's nearly painless! I recognize her 10/10.
Amazing before and after photos on her page! Go check it out for yourself!
Heather Esparza
2023-10-17
Elisha is by far the best person ever. She has the softest touch and takes extra care of you and your needs. I highly recommend her for lip fillers and botox!!
Jennifer Knoll
2023-07-28
I had my first ever botox experience a few weeks ago with Elisha and am SO happy with the results! It was obvious from the start that she is highly educated, understands the why behind the procedures and she was so gentle! I appreciated all of the information she provided and look forward to returning for additional services in the future. Highly highly recommend!
She is awesome and so helpful on what to choose from on procedures. I will go to her for all my issues . Thank you my beautiful friend
Elisha is kind and very professional. I highly recommend her.
"I've been injected by a couple of different providers in the past and Elisha's touch was the most gentle and almost painless. I hardly even felt it. Great attention to detail! And I have some migraine relief."
Christopher Esparza
2023-05-29
I came to Elisha for Botox and she made me feel completely at ease. I highly recommend her if you are looking for a quality injector who really takes her time and is very thorough in her care. Five stars ⭐️ ⭐️⭐️⭐️⭐️