Lip Fillers Before And After pictures | Tcson,AZ
Lip fillers, a popular cosmetic procedure, involve injecting a dermal filler to enhance the shape, volume, and structure of the lips. This non-invasive treatment aims to achieve a fuller and more defined lip appearance, catering to diverse aesthetic preferences. With advancements in the field of aesthetic medicine, lip fillers have gained widespread recognition for their ability to create natural-looking results and improve overall facial symmetry. At Personal Touch Aesthetic Located at 7478 N La Cholla Blvd Tucson, AZ 85741, we specialize in providing tailored lip enhancement solutions that prioritize individual beauty goals and facial harmony. For more information, call us today or conveniently book an appointment online.
Check Lip Fillers Before And After Pictures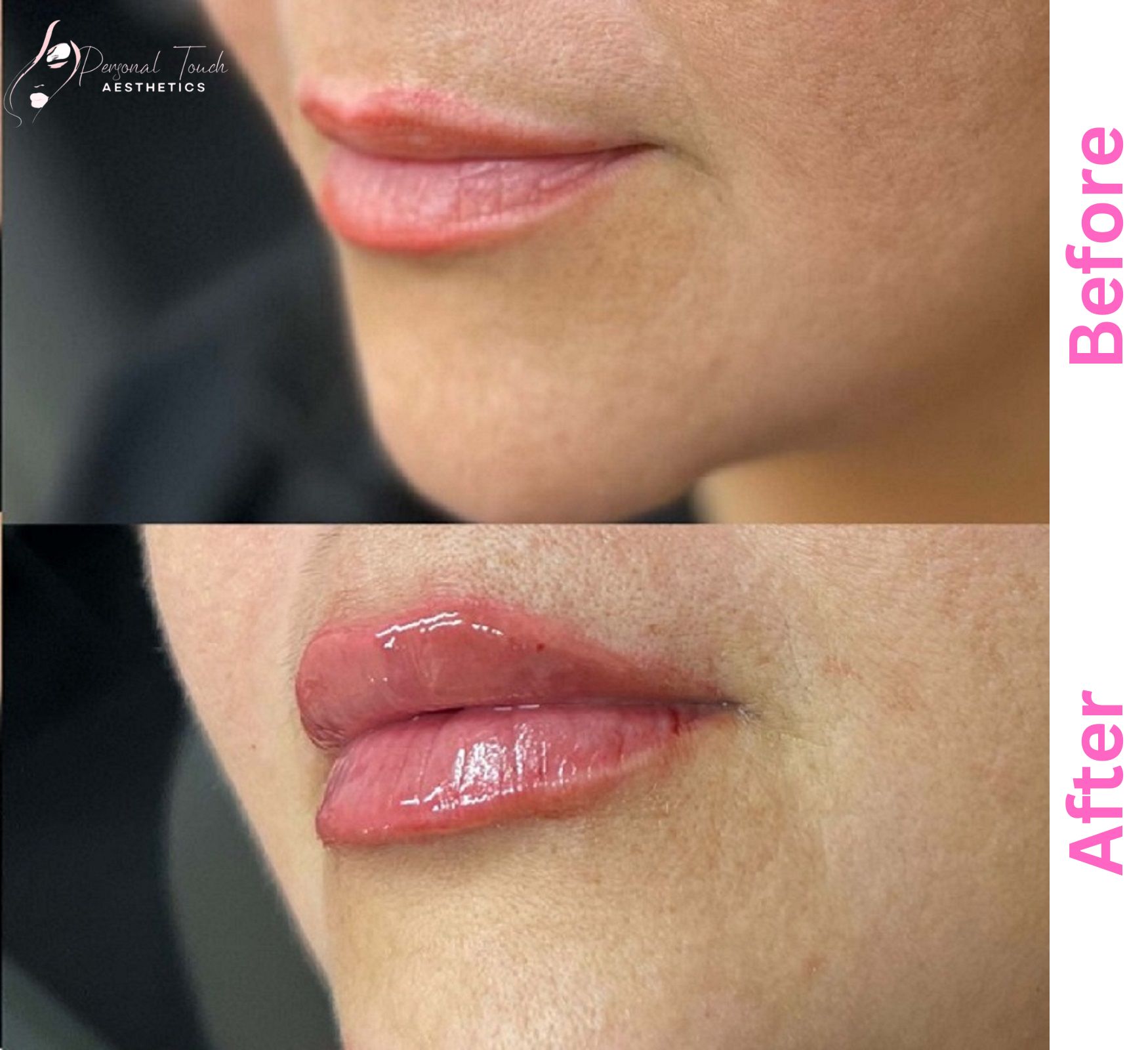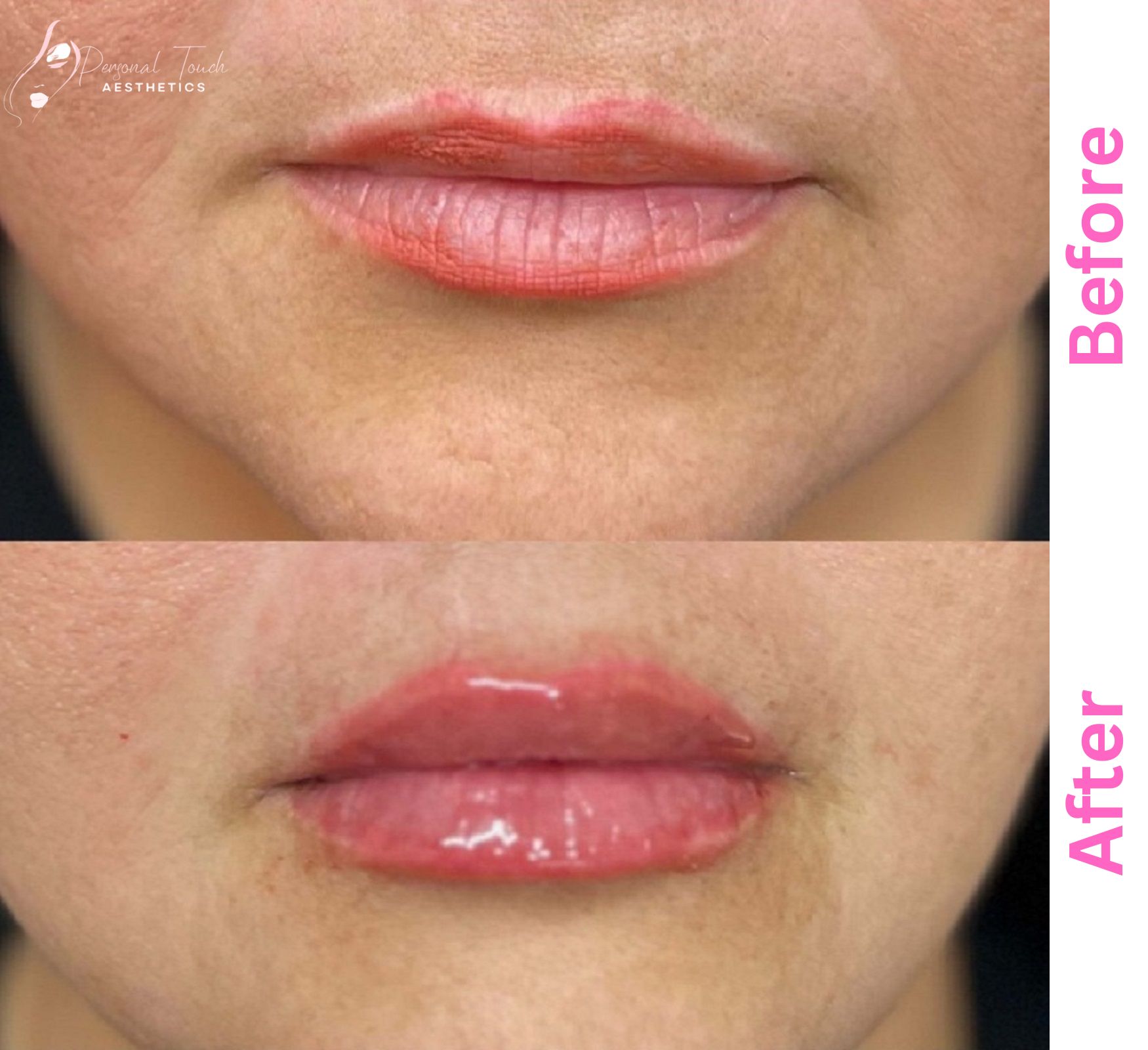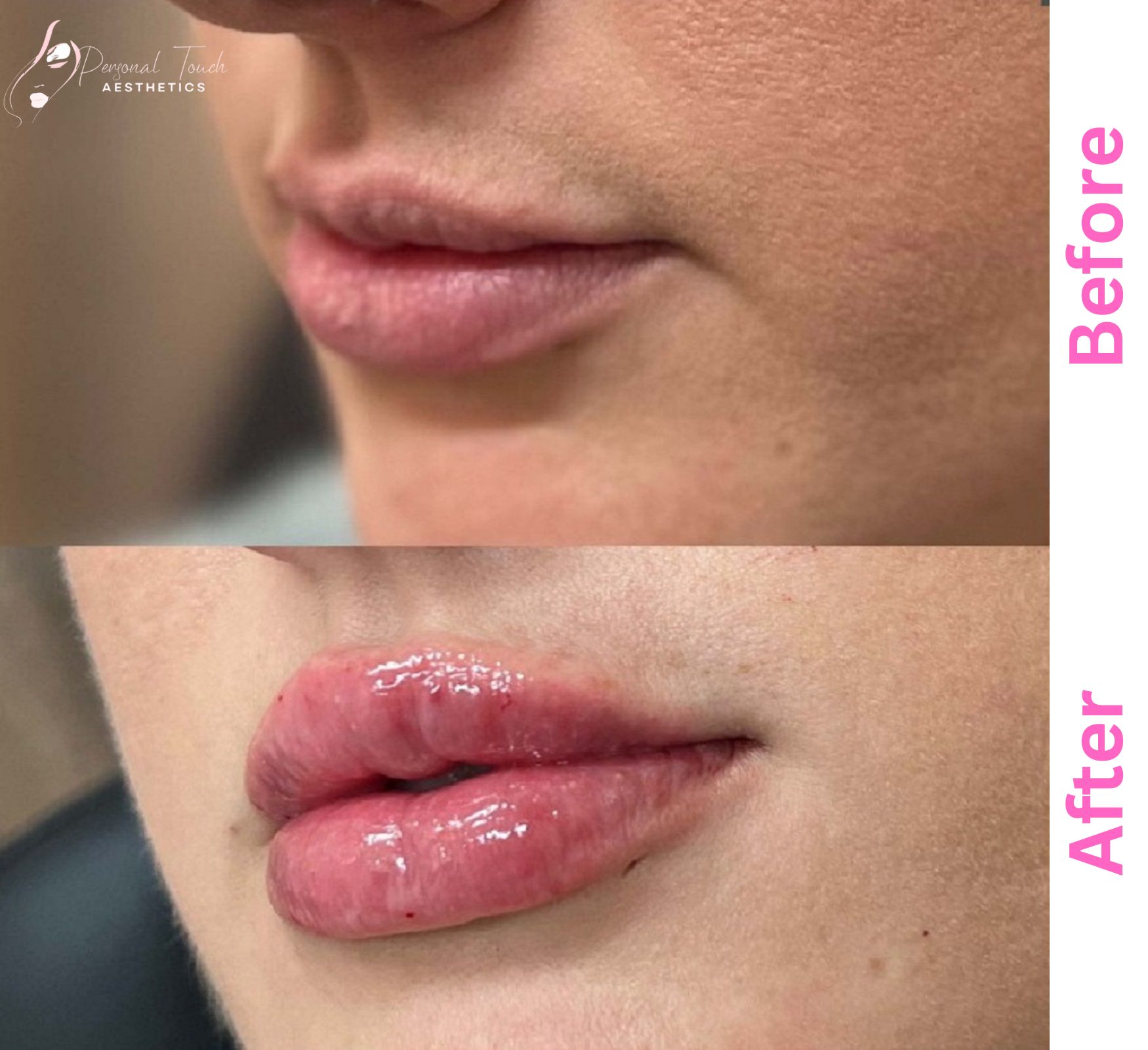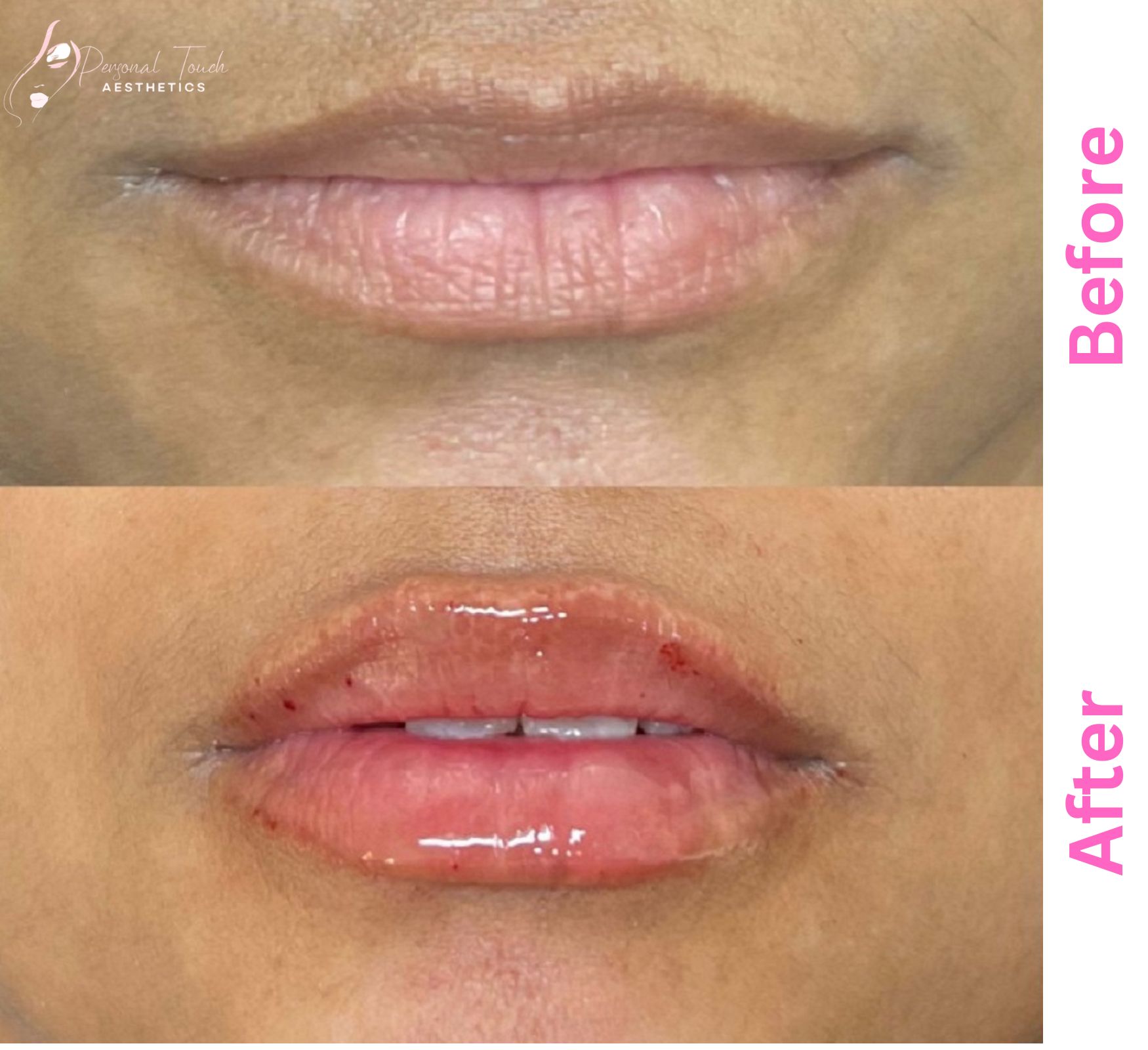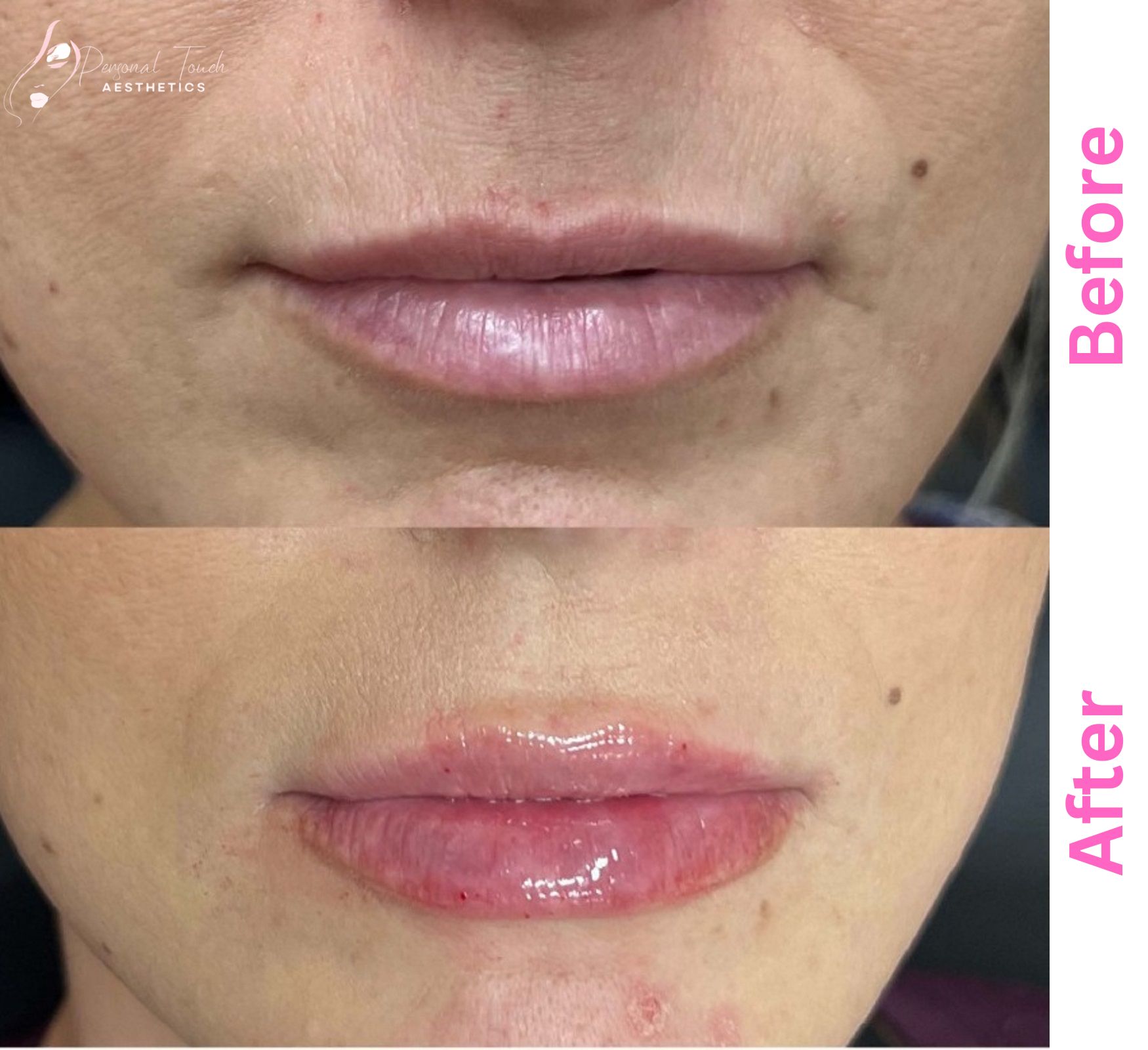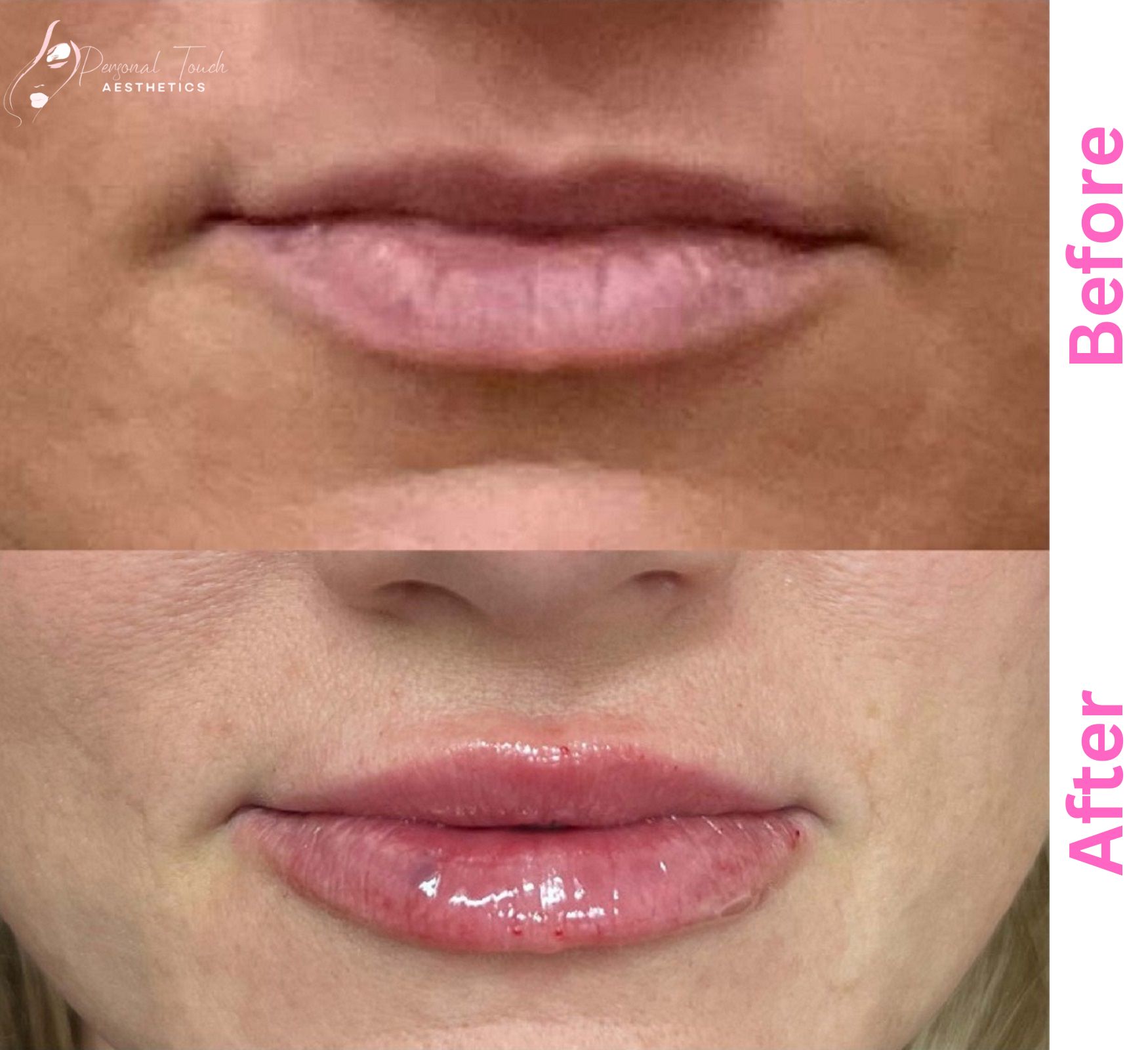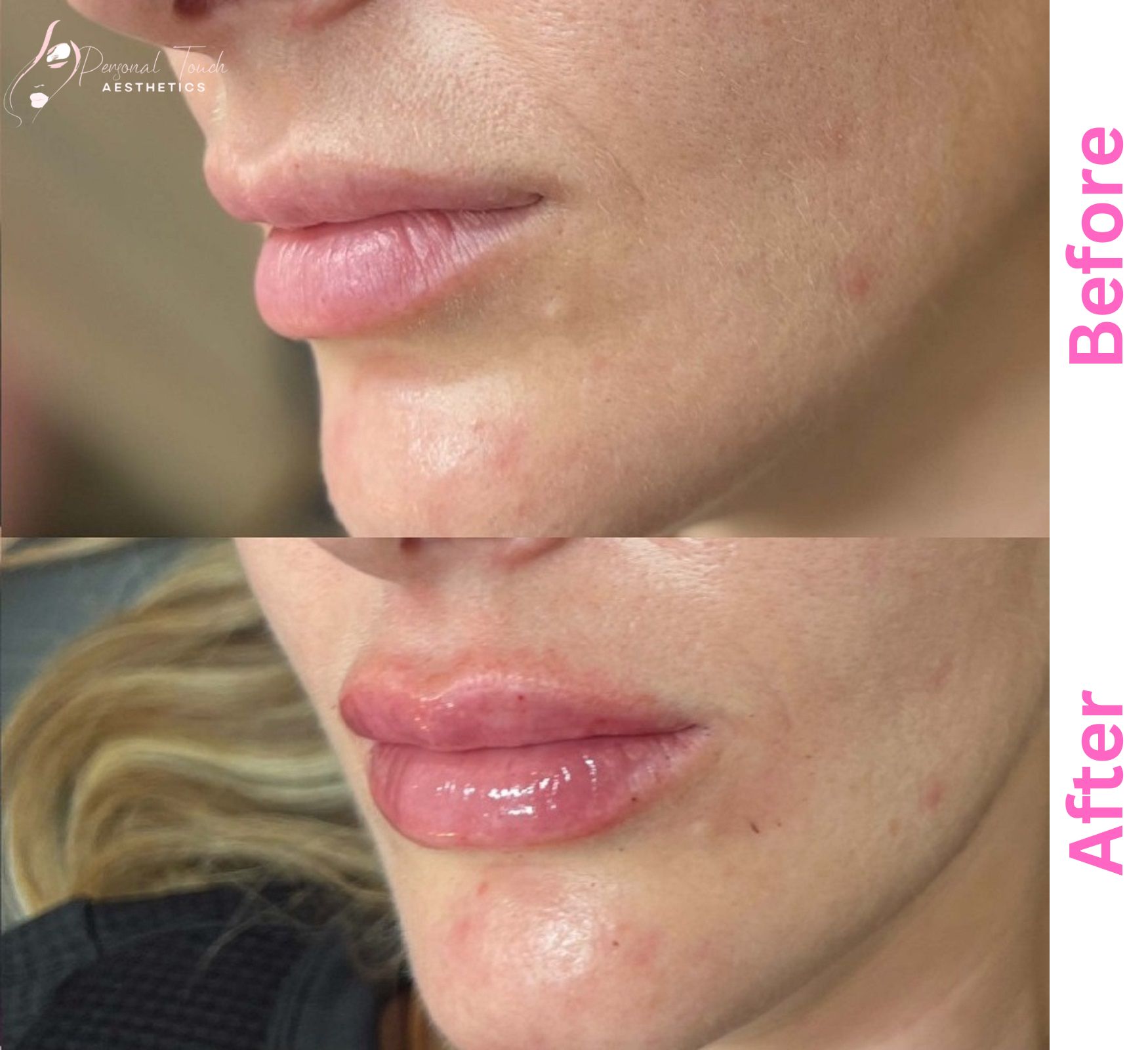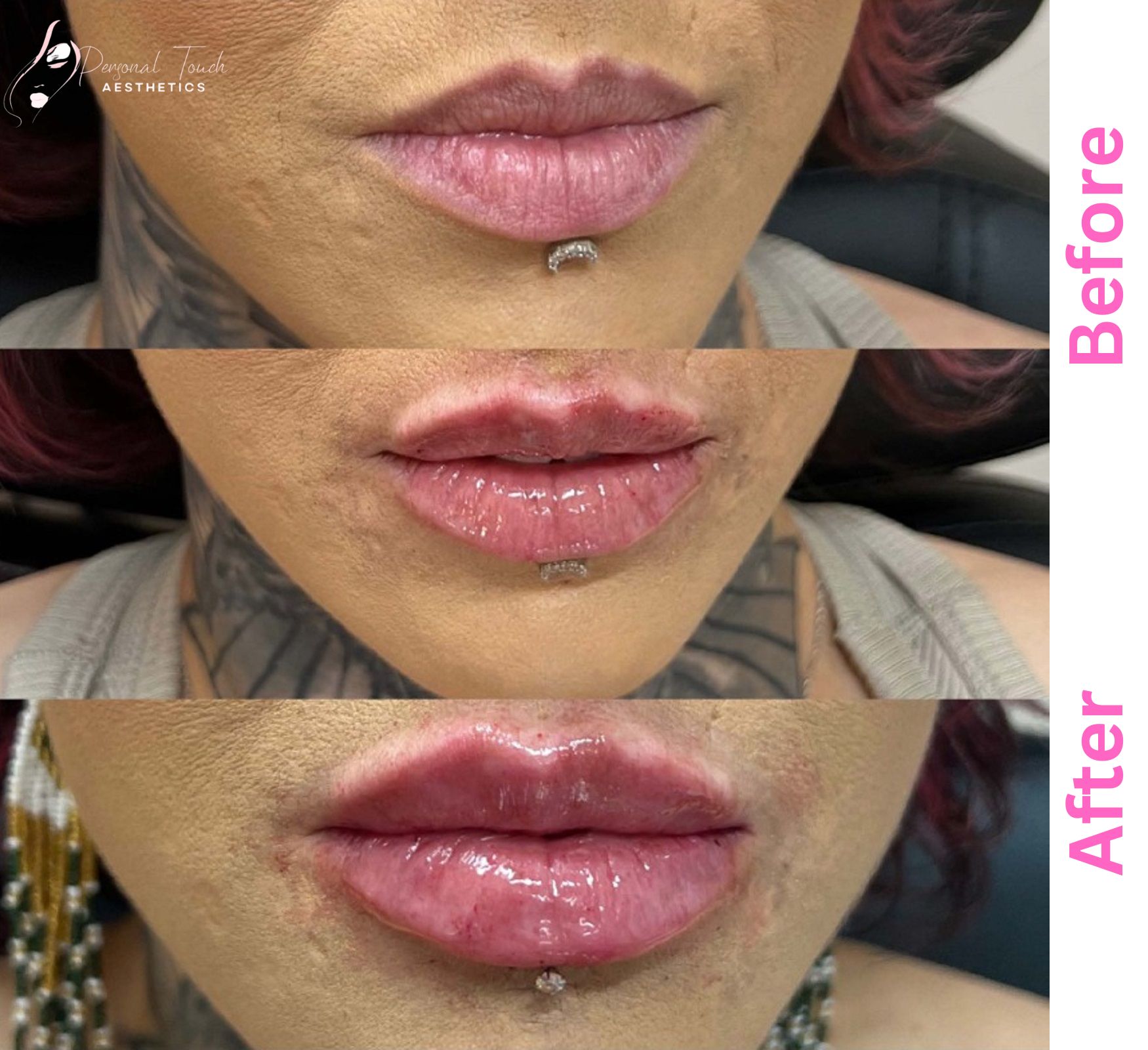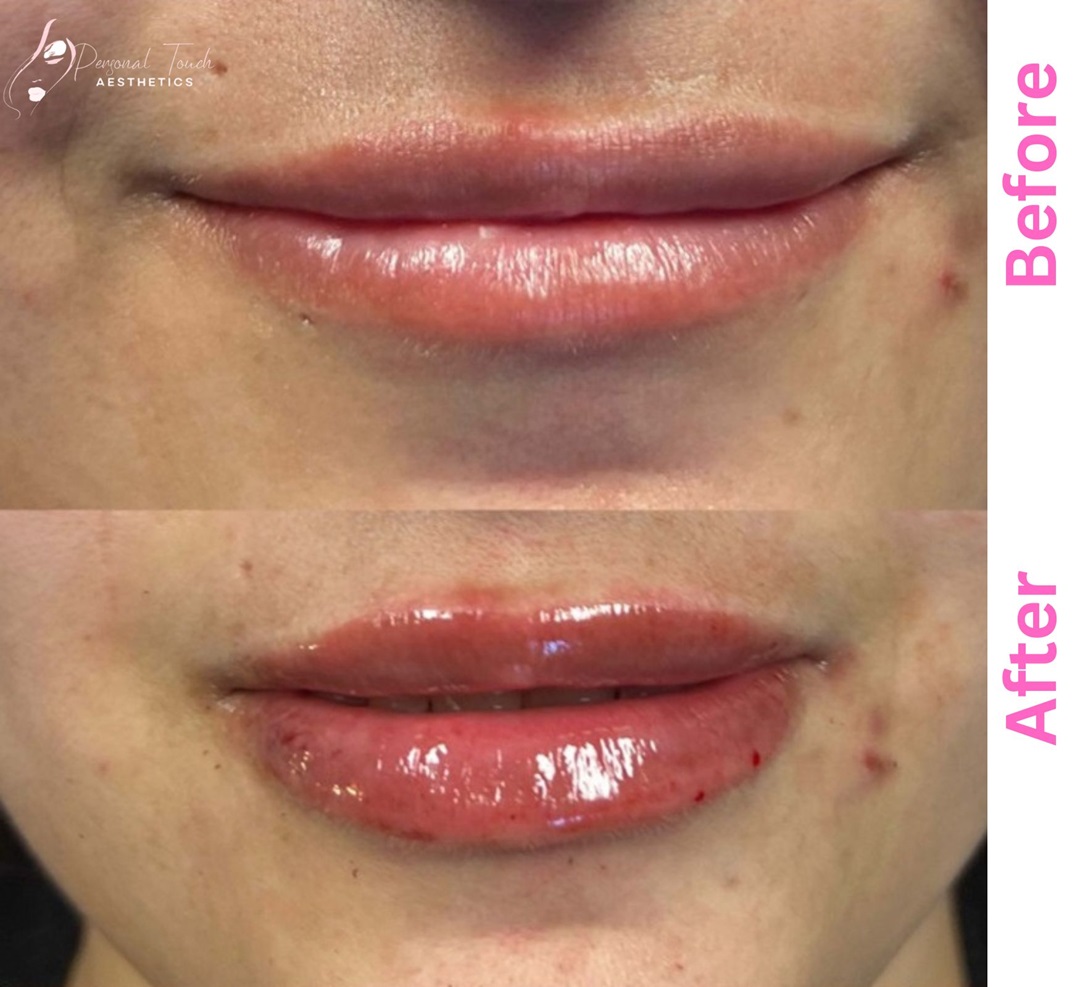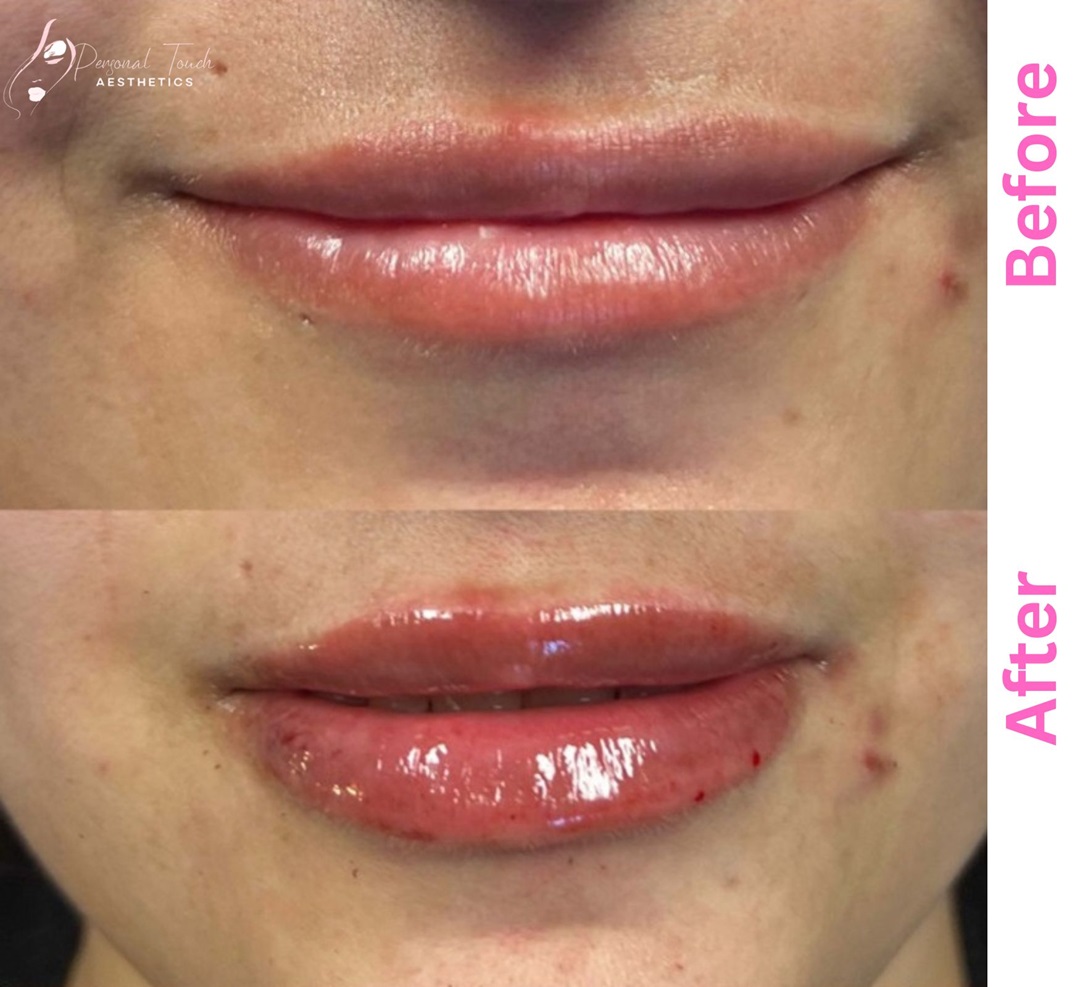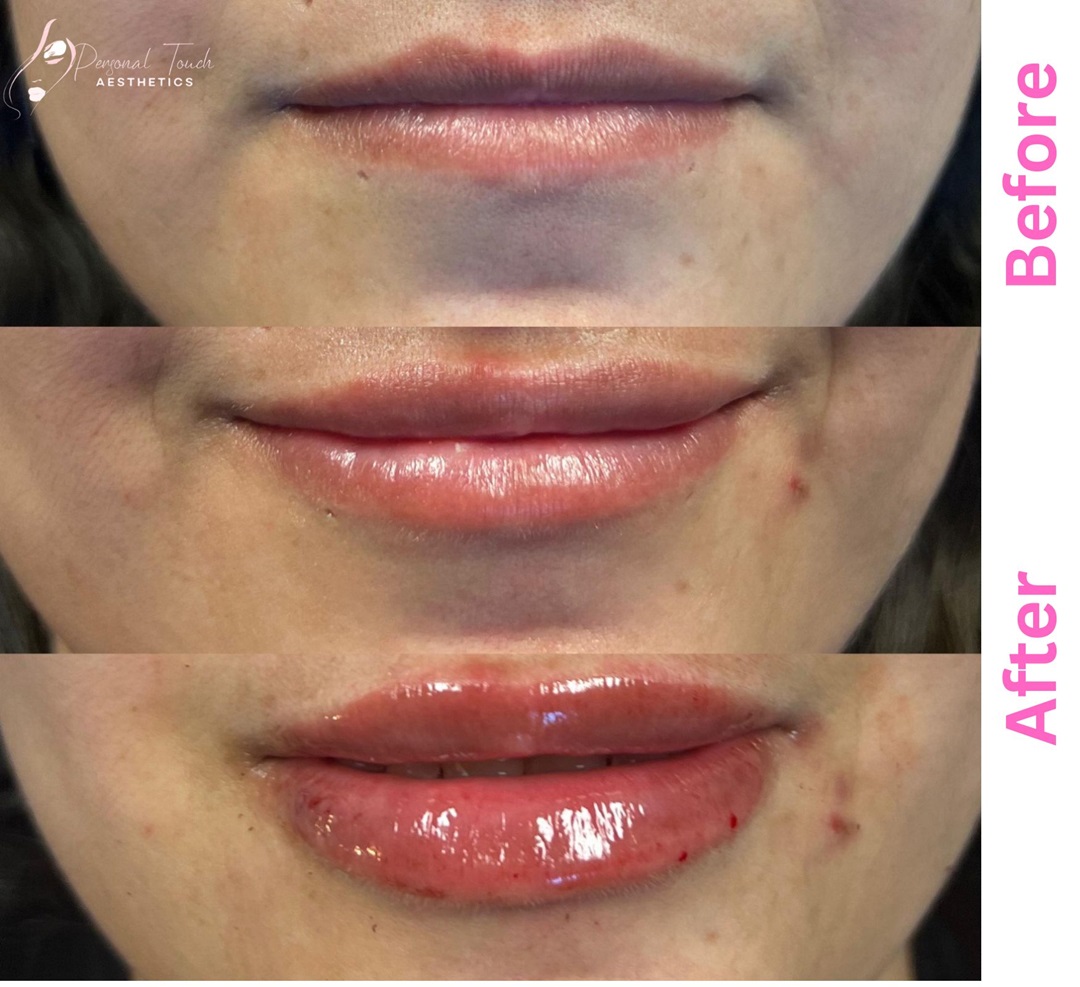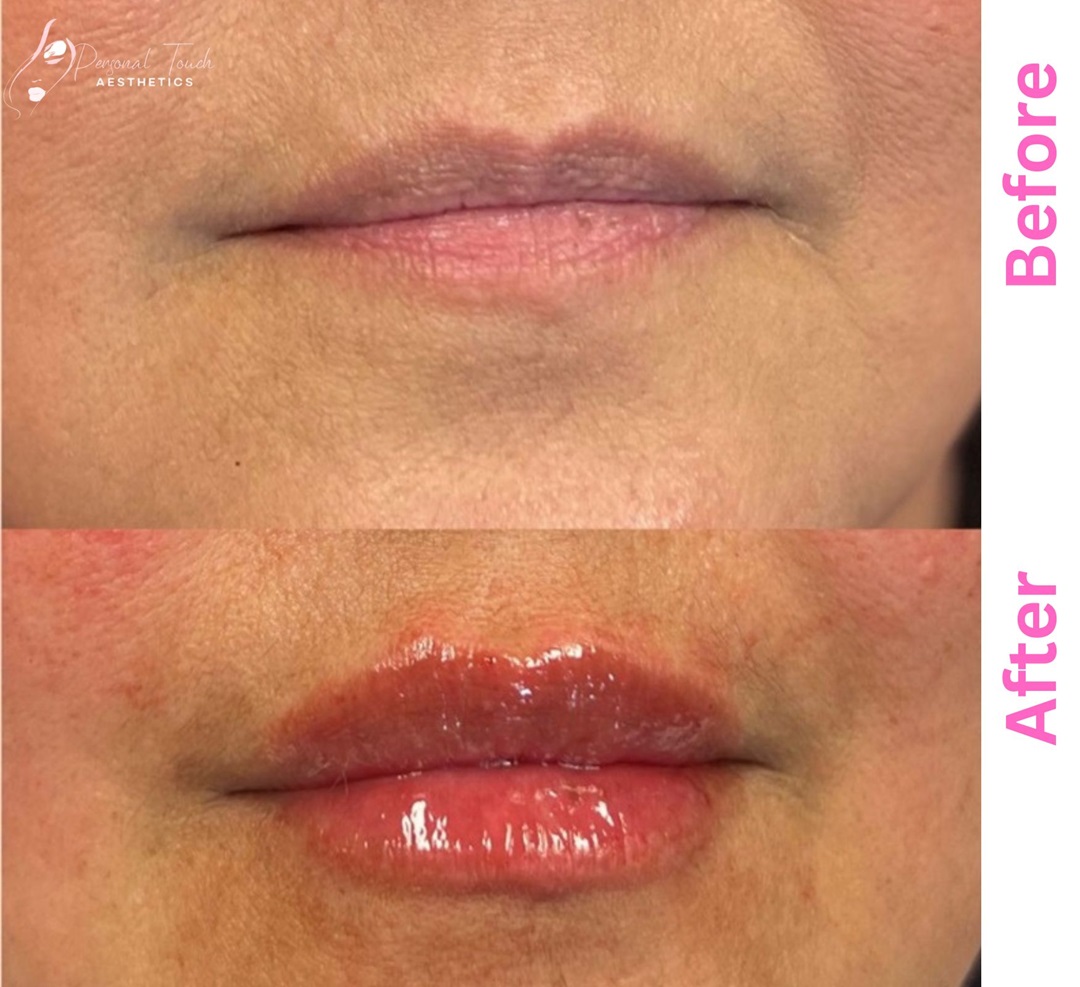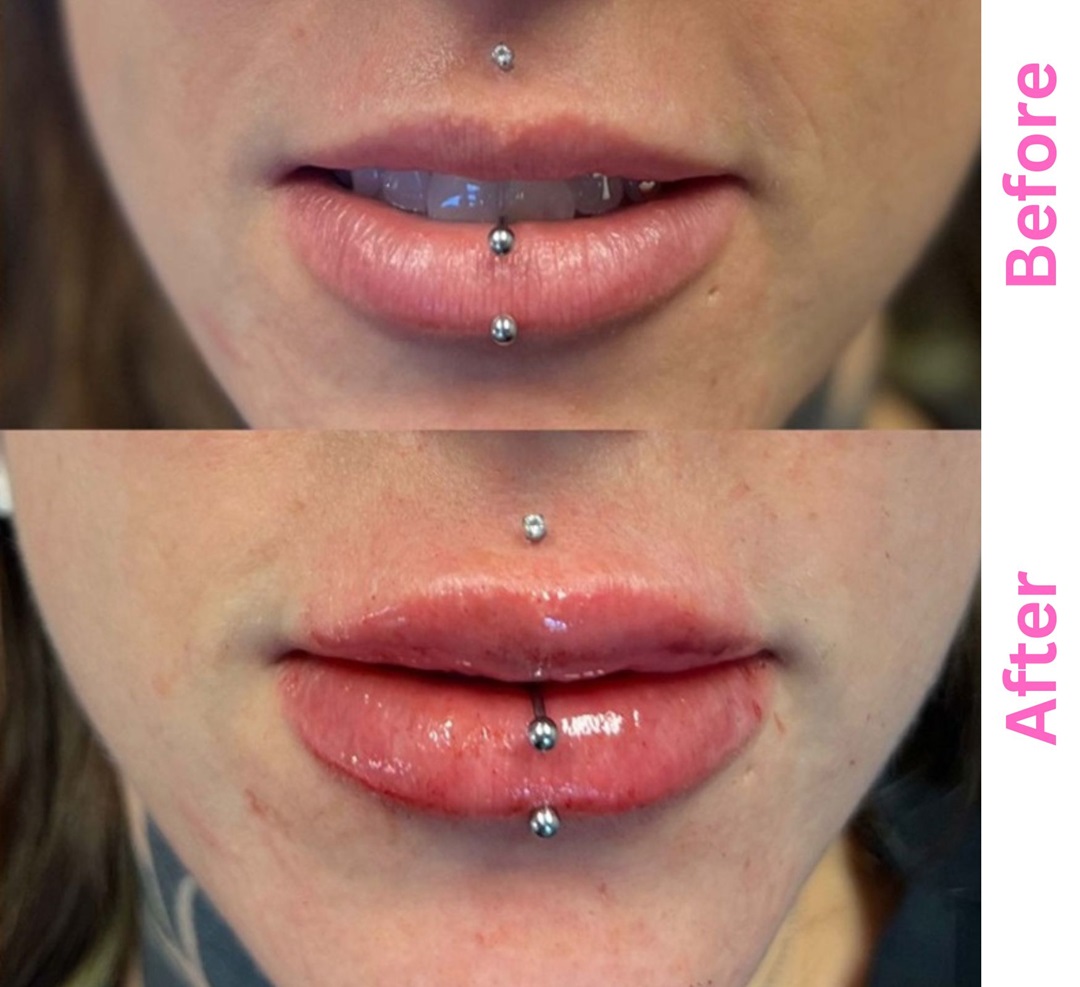 People Unknown Questions And Answers For Lip Fillers
How long does it take for lips to look good after filler?
The results of lip fillers are typically visible immediately after the treatment. However, it's normal for there to be some initial swelling and possibly bruising. Usually, within a week, any swelling and bruising should subside, allowing you to fully appreciate the final outcome.
What happens after 3 days of lip fillers?
Around the third day, the initial swelling should start to decrease, and you may notice that the lips begin to settle into their final shape. Any minor bruising that occurred should also begin to fade. At this point, you might have a more accurate idea of the final appearance of your lips.
What can I expect after treatment?
Post-treatment, it's normal to experience some tenderness, redness, and swelling in the treated area. These side effects usually resolve within a week. Following the aftercare instructions provided by your practitioner can help ensure a smooth recovery process.
Why You Need To Check Before After Picture?
Reviewing before and after pictures is crucial to understanding the potential results of the treatment. This helps manage expectations and gives you a realistic idea of how the procedure can enhance your lips.
What Result You Wall Expect?
The results of lip filler treatment can include increased lip volume, enhanced lip contours, and a smoother lip texture. With the careful administration of the filler, you can expect natural-looking, fuller lips that complement your facial features.
Where should I get lip injections?
If you are considering lip injections, it's essential to choose a reputable and experienced aesthetic clinic like Personal Touch Aesthetics. Conveniently located at 7478 N La Cholla Blvd Tucson, AZ 85741, they offer professional services to help you achieve your desired aesthetic goals.
How long do lip injections last?
The duration of the effects of lip injections can vary depending on the type of filler used. Generally, lip fillers can last anywhere from six months to a year. Your practitioner can provide more specific information based on the type of filler used and your individual response to the treatment.
Are lip injections temporary?
Yes, most lip fillers provide temporary results. Over time, the body gradually absorbs the filler, causing the lips to return to their original state. To maintain the desired results, follow-up treatments are typically necessary.
When administered by a trained and experienced practitioner, lip injections are generally considered safe. However, it's crucial to disclose any relevant medical history and follow pre and post-treatment instructions carefully to minimize the risk of potential complications.
Expert Consultation and Guidance
We recognize the importance of informed decision-making and the role of expert guidance in the realm of aesthetic enhancement. Our dedicated team of professionals is committed to providing comprehensive consultations, during which we discuss treatment options, and potential outcomes, and address any concerns or queries our clients may have. By fostering an open and transparent dialogue, we empower our clients to make well-informed choices that align with their aesthetic goals. Our practitioners offer expert advice and recommendations, guiding clients through every step of the process to ensure a comfortable and satisfying experience.
Safety Measures and Protocols
The safety and well-being of our clients are paramount at Personal Touch Aesthetic. We adhere to stringent safety measures and protocols, ensuring that all procedures are conducted in a sterile and controlled environment. Our team of certified professionals upholds the highest standards of hygiene and employs industry-recommended practices to minimize any potential risks or complications. We prioritize the use of premium-quality, FDA-approved products and follow rigorous safety guidelines to guarantee the utmost comfort and security for every client throughout their lip filler journey.
For further information or to book a consultation, please contact Personal Touch Aesthetics at Phone: 208-585-8492. You can also visit their website "personaltouchaesthetic.com" for detailed information on Jeuveau before and after pictures, treatment options, and other aesthetic services they offer.
Improve the Look & Feel of Your Skin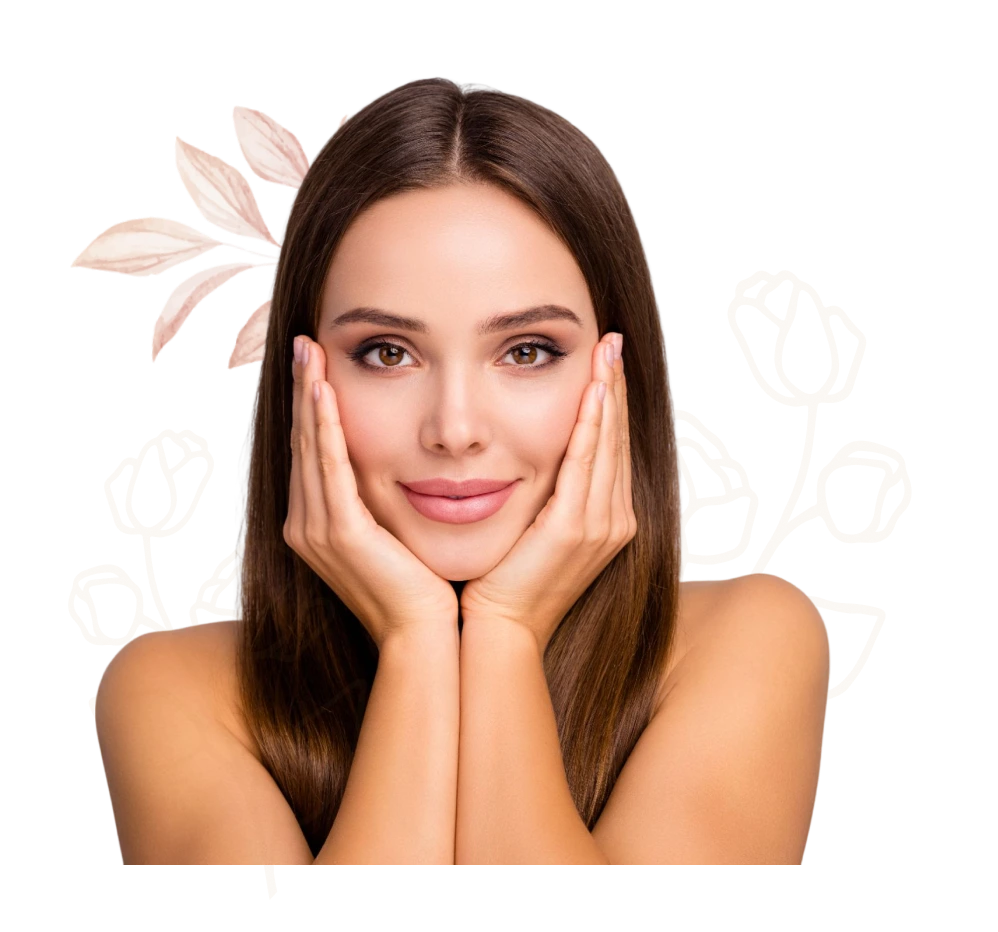 Personal Touch Aesthetics
Elisha is amazing! I had a recent bad experience at different local chain type place. I booked a consultation with Elisha. She spent a lot of time with me and answered my questions and explained a lot about the products and procedures. We came up with a plan that made me feel at ease. She is very professional, personable and very knowledgeable and skilled. I feel very confident and safe with her and appreciative for her helping me sort out what I need to reach my end results I'm looking for! I would HIGHLY recommend her to anyone!
I LOVE Elisha,not only do I get botox when I see her I also get a therapy session because we always end up talking for 30mins after my appointment. She is so gentle I used to need to be numb for botox but with her it's nearly painless! I recognize her 10/10.
Amazing before and after photos on her page! Go check it out for yourself!
Heather Esparza
2023-10-17
Elisha is by far the best person ever. She has the softest touch and takes extra care of you and your needs. I highly recommend her for lip fillers and botox!!
Jennifer Knoll
2023-07-28
I had my first ever botox experience a few weeks ago with Elisha and am SO happy with the results! It was obvious from the start that she is highly educated, understands the why behind the procedures and she was so gentle! I appreciated all of the information she provided and look forward to returning for additional services in the future. Highly highly recommend!
She is awesome and so helpful on what to choose from on procedures. I will go to her for all my issues . Thank you my beautiful friend
Elisha is kind and very professional. I highly recommend her.
"I've been injected by a couple of different providers in the past and Elisha's touch was the most gentle and almost painless. I hardly even felt it. Great attention to detail! And I have some migraine relief."
Christopher Esparza
2023-05-29
I came to Elisha for Botox and she made me feel completely at ease. I highly recommend her if you are looking for a quality injector who really takes her time and is very thorough in her care. Five stars ⭐️ ⭐️⭐️⭐️⭐️