Dysport Injections in Tucson, AZ
Dysport is an FDA-approved injectable treatment used to temporarily reduce the appearance of facial wrinkles and fine lines. It works by injecting the muscle in charge of developing these strains, particularly in regions like the forehead and across the eyes. Dysport offers a safe and effective solution for achieving a smoother, more youthful appearance without surgery. If you're seeking to refresh your look and diminish wrinkles, Dysport may be the answer you've been searching for. Dr. Elisha Storm and her expert team provide Dysport injections tailored to your unique needs and goals. For more information, call us today or conveniently book an appointment online. Our clinic is located at 7478 N La Cholla Blvd Studio 1, Tucson, AZ 85741.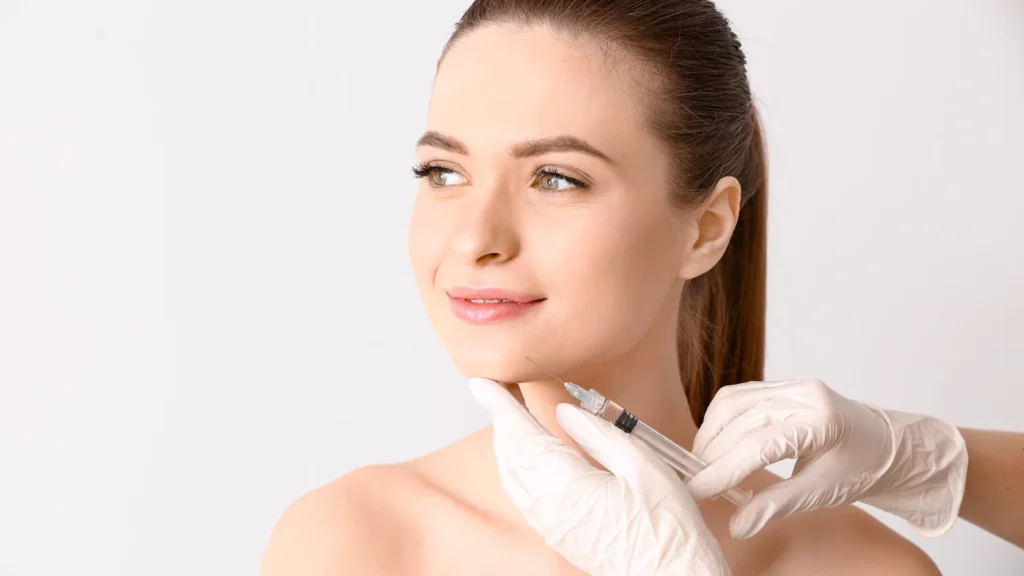 Dysport Injections: A Closer Look
Dysport is a neuromodulator, implying that it effectively reduces muscle activity that causes frown lines. More specifically, Dysport interacts with the neurotransmitters (substances that contribute to muscle movement), reducing the frequency of specific muscle contractions. That markedly reduces the appearance of fine lines and wrinkles, especially between the eyes.
The aging process alongside repetitive facial movements gradually erodes the skin's collagen supply. Collagen, a connective tissue protein, aids in skin flexibility and elasticity. Over time, as collagen production declines, our skin loses its ability to bounce back post-facial movements and expressions, thereby resulting in wrinkles. Dysport injections act as a temporary pause button to this process, allowing the skin and muscles to recover and reduce the appearance of fine lines.
What to Expect from a Dysport Treatment
At the outset, qualified professionals verify the absence of contraindications potentially leading to complications post-injections. Once confirmed, the treatment commences within a clean, private room. Safeguarding patient comfort is paramount; therefore, an anesthetic ointment may be applied to the treatment area before injecting Dysport at five well-thought-out locations above and between the eyebrows. This swift procedure, performed within minutes, is relatively painless, and allows patients to return to their daily activities without delay.
Patients can expect noticeable results within two days of the treatment session, lasting up to five months. Moreover, Dysport boasts an impressive satisfaction rate, with 95% of users satisfied with two yearly treatment sessions, 97% acknowledging the treatment's natural-looking results and over 95% expressing increased confidence and attractiveness post-treatment.
Are You a Good Candidate for Dysport?
It's crucial to understand whether Dysport is right for your skincare needs. Generally, Dysport is considered a suitable choice if you have moderate to severe frown lines between your eyebrows. It is also a good option if you are looking for a non-invasive, quick treatment with visible results.
Dysport vs. Botox: Making the Right Choice
People often wonder, "Is Dysport as good as Botox?" The truth is, both Dysport and Botox are highly effective neuromodulator treatments. However, they do vary in some ways. Some users experience faster results with Dysport injections. Moreover, Dysport, compared to Botox, has been noted to spread slightly more, making it an excellent choice for larger treatment areas. A consultation with your doctor can help determine what is best for you.
Gauging Suitability for the Dysport Treatment
The Dysport treatment is safe for anyone between 18 and 65 years, with no known allergies to Dysport ingredients (botulinum toxin Type A, albumin, and lactose), and no skin infection around the treatment area. Ideally, candidates for Dysport injections are those who meet safety qualifications and are discontent with the appearance of wrinkles and fine lines, specifically between and above their eyebrows. During an initial consultation, professionals conduct a thorough evaluation to ensure candidate safety and suitability for the Dysport treatment. If you're in pursuit of a Dysport specialist in Tucson, AZ, our team at Personal Touch awaits your call. Book an appointment with us through our website, or for more information, contact us now. Dysport injections may be your key to unlocking a more youthful, vibrant look. Ready to turn back the hands of time?
Dysport Injections, Specialist
Improve the Look & Feel of Your Skin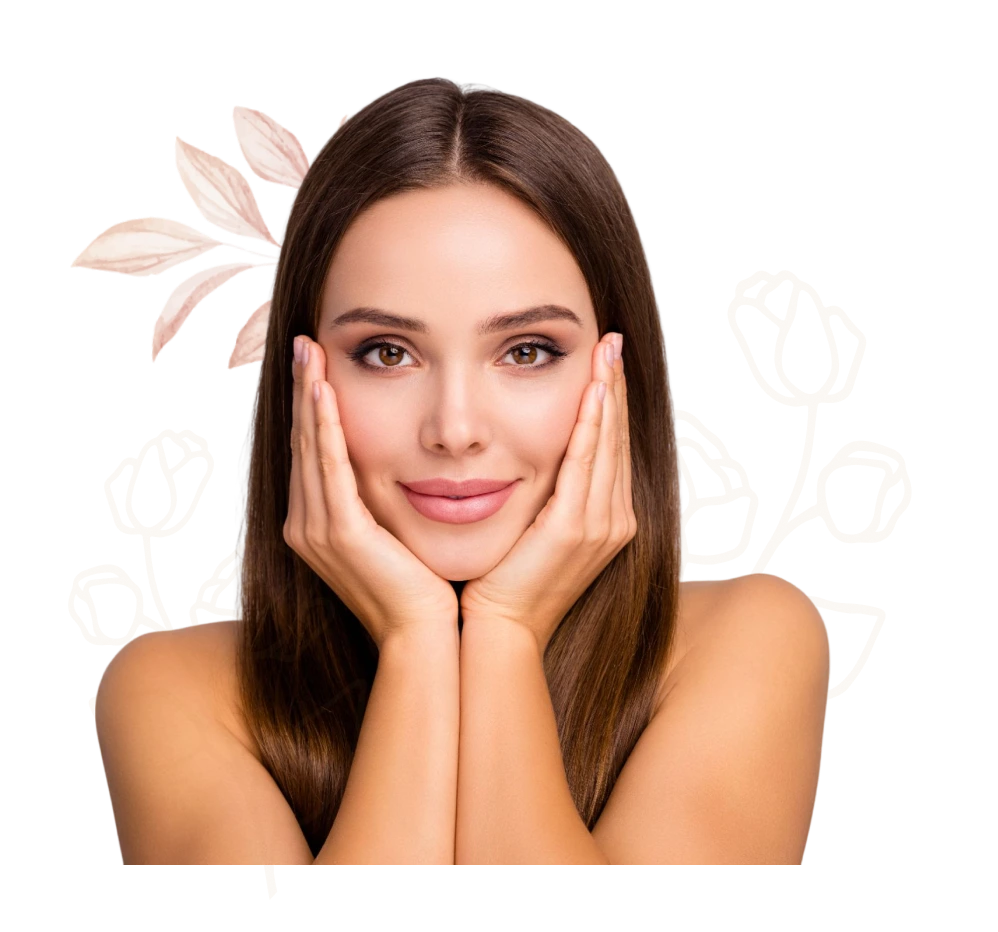 Personal Touch Aesthetics
Elisha is amazing! I had a recent bad experience at different local chain type place. I booked a consultation with Elisha. She spent a lot of time with me and answered my questions and explained a lot about the products and procedures. We came up with a plan that made me feel at ease. She is very professional, personable and very knowledgeable and skilled. I feel very confident and safe with her and appreciative for her helping me sort out what I need to reach my end results I'm looking for! I would HIGHLY recommend her to anyone!
I LOVE Elisha,not only do I get botox when I see her I also get a therapy session because we always end up talking for 30mins after my appointment. She is so gentle I used to need to be numb for botox but with her it's nearly painless! I recognize her 10/10.
Amazing before and after photos on her page! Go check it out for yourself!
Heather Esparza
2023-10-17
Elisha is by far the best person ever. She has the softest touch and takes extra care of you and your needs. I highly recommend her for lip fillers and botox!!
Jennifer Knoll
2023-07-28
I had my first ever botox experience a few weeks ago with Elisha and am SO happy with the results! It was obvious from the start that she is highly educated, understands the why behind the procedures and she was so gentle! I appreciated all of the information she provided and look forward to returning for additional services in the future. Highly highly recommend!
She is awesome and so helpful on what to choose from on procedures. I will go to her for all my issues . Thank you my beautiful friend
Elisha is kind and very professional. I highly recommend her.
"I've been injected by a couple of different providers in the past and Elisha's touch was the most gentle and almost painless. I hardly even felt it. Great attention to detail! And I have some migraine relief."
Christopher Esparza
2023-05-29
I came to Elisha for Botox and she made me feel completely at ease. I highly recommend her if you are looking for a quality injector who really takes her time and is very thorough in her care. Five stars ⭐️ ⭐️⭐️⭐️⭐️