Jeuveau Before And After Pictures | Tucson, AZ
Welcome to Personal Touch Aesthetics, your premier destination for transformative cosmetic treatments in Tucson, AZ. We specialize in enhancing your natural beauty and restoring youthful radiance. Our team of experienced professionals is dedicated to providing the latest and most effective treatments, including our specialized Jeuveau before and after services. Located conveniently at 7478 N La Cholla Blvd Studio 1, Tucson, AZ 85741, we prioritize your comfort and satisfaction, ensuring a personalized and enjoyable experience. Contact us today at 208-585-8492  to embark on your journey to a rejuvenated and confident you.
Check Jeuveau Before And After Pictures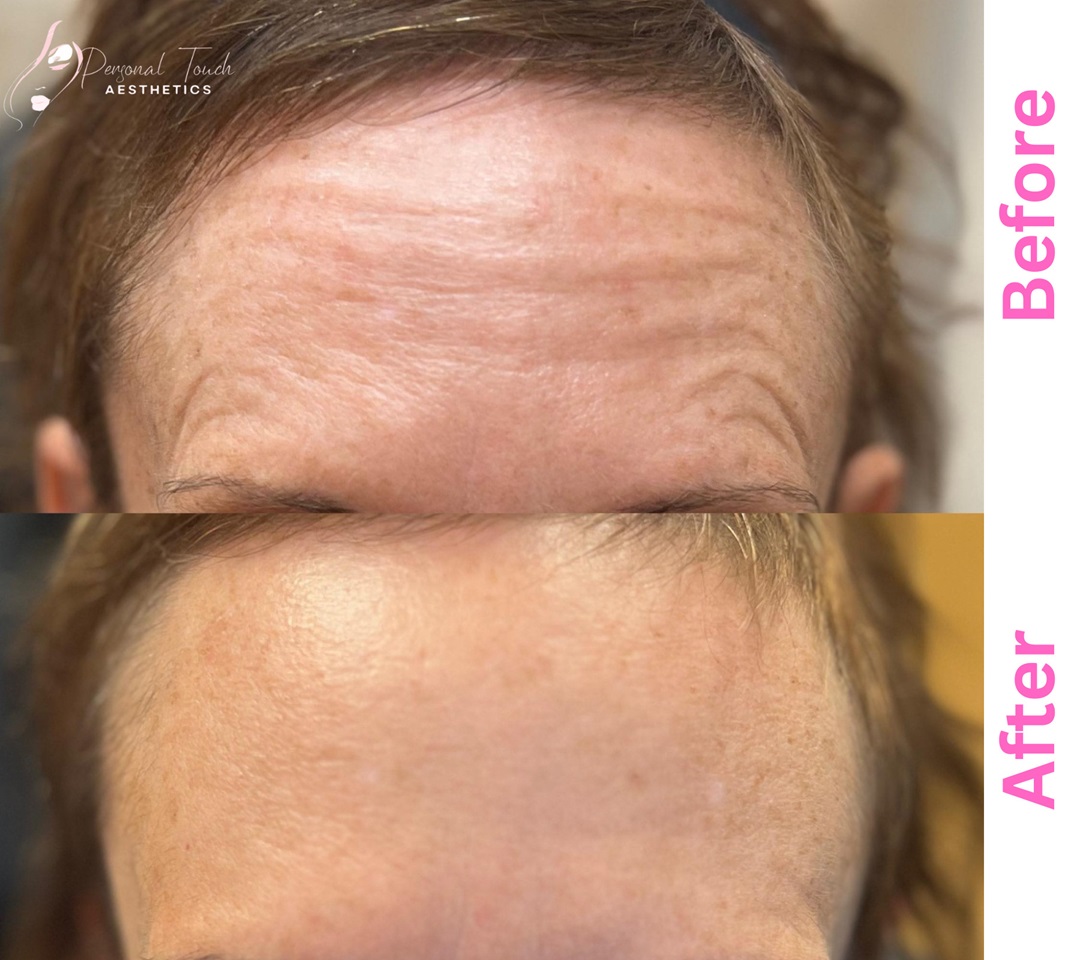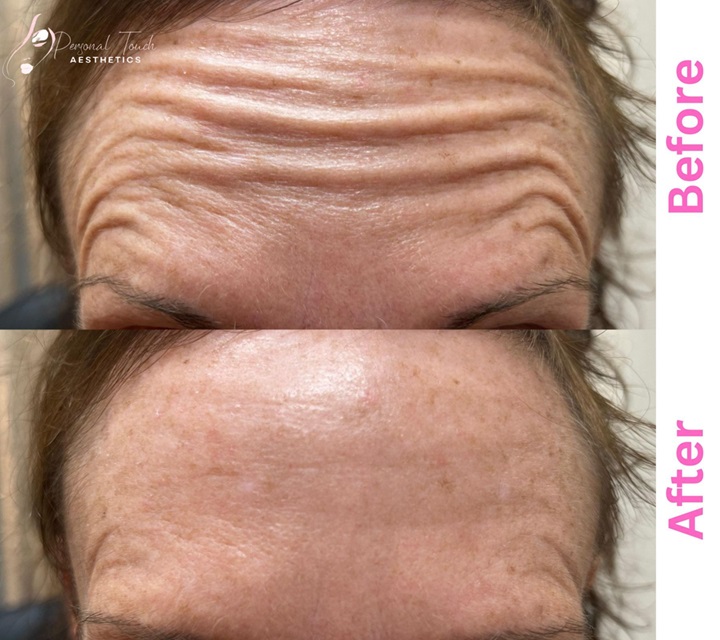 Most Important Questions And Answers For Jeuveau Treatments
Why Choose Personal Touch Aesthetic for Jeuveau Treatments?
At Personal Touch Aesthetic, we prioritize your well-being and satisfaction above all else. Our skilled professionals specialize in administering Jeuveau treatments, leveraging their expertise and experience to ensure optimal results. With a deep understanding of facial anatomy and a commitment to a personalized approach, our team tailors each treatment to your unique needs, helping you achieve natural-looking, stunning results.
Where to inject Jeuveau in the Face?
Jeuveau is primarily injected into areas with apparent wrinkles and fine lines. It is commonly used for frown lines between the eyebrows, crow's feet around the eyes, and horizontal forehead wrinkles. However, only a certified professional should administer Jeuveau treatments based on your aesthetic goals.
How Much Does Jeuveau Cost?
We understand that pricing is a crucial factor in your decision-making process. At Personal Touch Aesthetic, we offer competitive and transparent pricing for our Jeuveau treatments. Our cost structure is designed to be inclusive and accessible, allowing you to embark on your aesthetic journey without financial constraints.
Why You Need to Check Before and After Pictures?
Before and after pictures serve as tangible evidence of the transformative power of Jeuveau treatments. They provide a visual representation of the potential outcomes, allowing you to envision the possibilities and set realistic expectations for your own results. Explore our comprehensive gallery of before and after images to witness the remarkable enhancements achieved by our clients.
How Long Does It Take for Jeuveau Injections to Work?
Although the results may vary based on the individual, most people see improvements within 2-3 days after the treatment, and full results are typically visible after a week. If you have any concerns or queries, our team at Personal Touch Aesthetic will be more than ready to assist you.
Where Can You Get Jeuveau Injections?
Personal Touch Aesthetic is your trusted destination for safe and effective Jeuveau injections in Tucson, AZ. Located at 7478 N La Cholla Blvd, our state-of-the-art facility is equipped to cater to your aesthetic needs with professionalism and care. Experience the transformative benefits of Jeuveau under the guidance of our experienced practitioners.
How Does Jeuveau Compare to Other Cosmetic Treatments?
Jeuveau stands out as a leading cosmetic treatment, offering comparable results to other popular options. With its unique formulation and targeted approach, Jeuveau effectively addresses specific facial concerns, providing a natural and youthful appearance that complements your features seamlessly. Our experts will guide you through the distinctive benefits that Jeuveau offers compared to alternative treatments.
Are Jeuveau Injections Safe and Minimally Invasive?
Jeuveau is recognized for its safety and minimally invasive nature, making it a preferred choice for individuals seeking non-surgical facial rejuvenation. Our practitioners adhere to stringent safety protocols and best practices to ensure a secure and comfortable treatment experience. You can trust Personal Touch Aesthetic to prioritize your well-being and provide you with a safe and effective Jeuveau procedure.
Are There Any Side Effects or Downtime with Jeuveau?
While Jeuveau is a relatively low-risk treatment, some individuals may experience mild and temporary side effects such as redness, swelling, or bruising at the injection site. These effects typically subside within a few days, allowing you to resume your daily activities with minimal downtime. Our team will educate you on the expected side effects and provide comprehensive guidance for a smooth recovery.
Is Jeuveau Suitable for Both Men and Women?
Jeuveau is a versatile treatment suitable for both men and women seeking to rejuvenate their appearance and achieve a more youthful look. Our personalized approach ensures that each treatment is tailored to address the specific aesthetic goals and facial features of each client. Experience the transformative benefits of Jeuveau, regardless of your gender, and unlock a newfound sense of confidence and vitality.
What Results Can You Expect?
With Jeuveau, you can expect to achieve a smoother, more youthful appearance, free from the appearance of fine lines and wrinkles. Our skilled practitioners will ensure that the treatment targets specific areas of concern, leaving you with a natural and refreshed look that enhances your features and boosts your confidence.
How Can You Schedule a Consultation or Appointment with Us?
Scheduling a consultation or appointment with us is simple and convenient. You can reach out to our team at Personal Touch Aesthetic by phone at 208-585-8492 to discuss your aesthetic goals and preferences. Our friendly staff will guide you through the process, address any concerns or inquiries you may have, and assist you in securing a personalized consultation to embark on your transformative aesthetic journey.
Improve the Look & Feel of Your Skin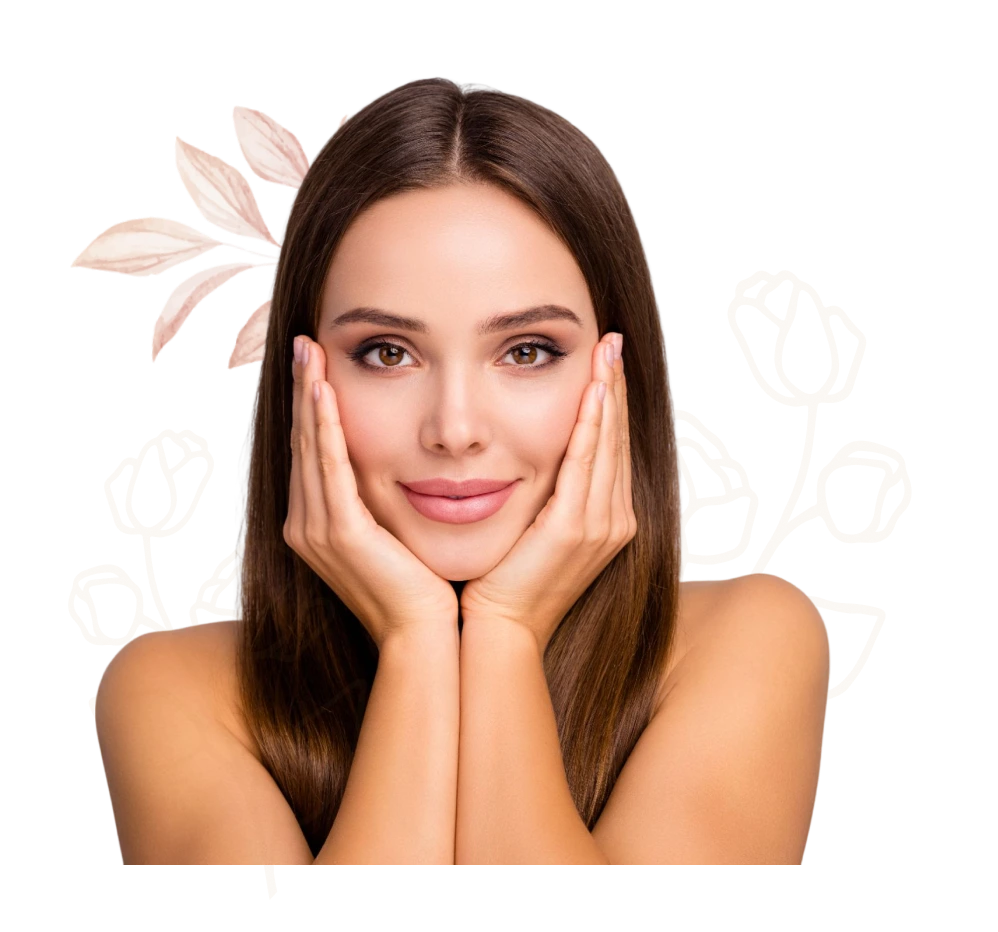 Personal Touch Aesthetics
Elisha is amazing! I had a recent bad experience at different local chain type place. I booked a consultation with Elisha. She spent a lot of time with me and answered my questions and explained a lot about the products and procedures. We came up with a plan that made me feel at ease. She is very professional, personable and very knowledgeable and skilled. I feel very confident and safe with her and appreciative for her helping me sort out what I need to reach my end results I'm looking for! I would HIGHLY recommend her to anyone!
I LOVE Elisha,not only do I get botox when I see her I also get a therapy session because we always end up talking for 30mins after my appointment. She is so gentle I used to need to be numb for botox but with her it's nearly painless! I recognize her 10/10.
Amazing before and after photos on her page! Go check it out for yourself!
Heather Esparza
2023-10-17
Elisha is by far the best person ever. She has the softest touch and takes extra care of you and your needs. I highly recommend her for lip fillers and botox!!
Jennifer Knoll
2023-07-28
I had my first ever botox experience a few weeks ago with Elisha and am SO happy with the results! It was obvious from the start that she is highly educated, understands the why behind the procedures and she was so gentle! I appreciated all of the information she provided and look forward to returning for additional services in the future. Highly highly recommend!
She is awesome and so helpful on what to choose from on procedures. I will go to her for all my issues . Thank you my beautiful friend
Elisha is kind and very professional. I highly recommend her.
"I've been injected by a couple of different providers in the past and Elisha's touch was the most gentle and almost painless. I hardly even felt it. Great attention to detail! And I have some migraine relief."
Christopher Esparza
2023-05-29
I came to Elisha for Botox and she made me feel completely at ease. I highly recommend her if you are looking for a quality injector who really takes her time and is very thorough in her care. Five stars ⭐️ ⭐️⭐️⭐️⭐️