Enhance Your Smile and Confidence Through Lip Injections
In the world of aesthetics and personal pictures, your lips can speak volumes on your behalf. Full, plump lips give off an air of youthful radiance, a captivating aesthetic that's hard to turn aside. However, as time marches on, this radiance fades, replaced by unsightly lines and a loss of volume that echoes the passing of youth. Fortunately, these physical changes are not irreversible – thanks to the cutting-edge treatment of lip fillers. Now, flaunting lusciously full lips isn't just for the Hollywood elite, but an accessible reality for anyone seeking to reclaim their youthful charm or just to make a bold statement with their smile. For more information, call us today or conveniently book an appointment online. Our clinic is located at 7478 N La Cholla Blvd Studio 1, Tucson, AZ 85741.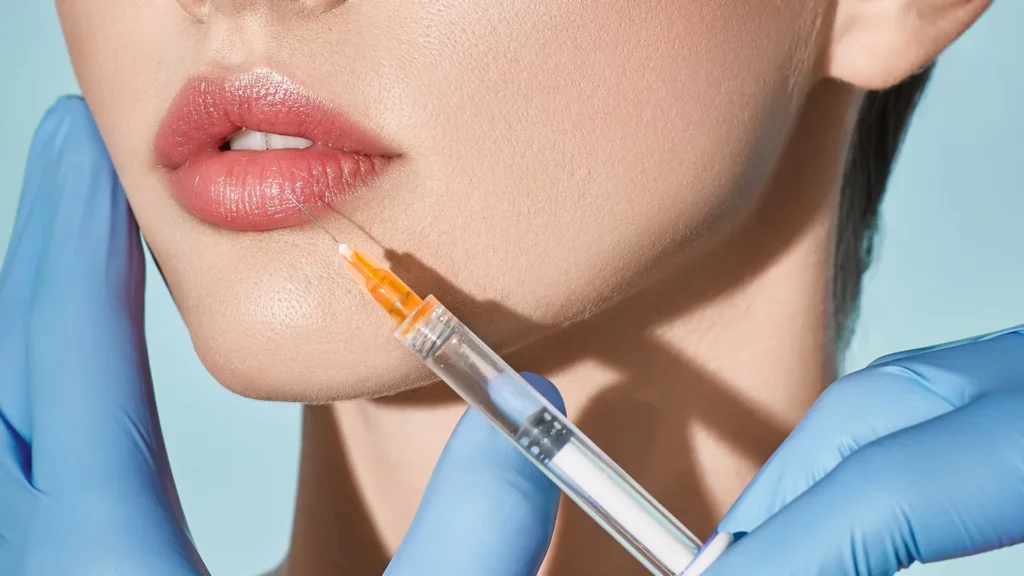 Discover the Most Reliable Lip Filler Treatment
When you search online for phrases like 'lip fillers near me' or 'lip injections in Tucson,' you'll encounter a wealth of information, often overwhelming to navigate. Fortunately, there's a time-saving solution that assures outstanding results: Dr. Elisha Storm. With over a decade of experience, our team specializes in delivering exceptional lip filler services. Rest assured, your journey with Personal Touch Aesthetics will be stress-free, from beginning to end.
Lip fillers are a transformative option for those searching to enhance their lips, regardless of their natural thickness. These non-invasive injectables offer an outstanding solution for fuller lips, improving youthful beauty and facial perfection. The aging process can lead to a reduction in facial fat and volume, causing lips to lose their natural plumpness. Lip fillers, suitable for adults of all ages and facial structures, are an excellent means to restore a more youthful appearance. A diverse range of specialized formulations is available for lip fillers, each offering unique textures and benefits.
Elisha Storm proudly provides a comprehensive selection of fillers optimized for various facial areas. The most prevalent type of filler is hyaluronic acid (HA), a natural substance found in the body that aids in skin hydration. HA fillers work to rehydrate and plump the lips, resulting in a fuller and more voluptuous appearance.
If you've grown weary of experimenting with home remedies that often fall short of their promises, it may be time to explore a more reliable option for achieving naturally full-looking lips – lip fillers.
Lip fillers are an ideal choice for individuals who:
Naturally, I have thin lips.

Have lips with an irregular shape.

Suffer from wrinkles or vertical lines on their lips.

Desire to enhance the 'kissable' aspects of their mouth.
Unlike surgical alternatives like lip implants, lip fillers do not necessitate invasive procedures. As a result, they offer a shorter recovery period, fewer associated health risks, and are typically more cost-effective than most plastic surgeries. Lip fillers present an attractive choice for individuals of various ages who yearn for fuller, more kissable lips.
If you find yourself dissatisfied with the size of your lips or bothered by the presence of wrinkles around your mouth, lip fillers could be the solution you've been searching for. This procedure is particularly well-suited for individuals who:
Have naturally thin lips.

Possess lips with an uneven shape.

Experience lines or wrinkles on their lips.

Yearn for a more prominent 'kissable' mouth.

Harbor self-conscious feelings about their lips.
Regardless of your specific concern, Elisha Storm will take the time to understand your needs and collaborate with you to achieve the desired look
The Benefits: Beyond the Beauty
Apart from offering a lip transformation, lip injections provide a range of advantages:
Immediate Results: Lip injections provide instant noticeable results. While there may be slight swelling immediately after the procedure, a fuller, well-defined smile becomes undeniably apparent once the swelling subsides.
Control over Lip Volume: Lip injections allow you to control the level of lip volume, enabling you to achieve your idea of aesthetic perfection.
Gradual Progression: For those looking for subtler changes, treatments can be paced to gradually modify lip volume over time.
Minimal Side Effects: In most instances, lip injections come with fewer side effects. Allergic reactions are also less likely due to the nature of fillers used, such as hyaluronic acid.
Long Lasting but not Permanent: The effect of lip injections typically lasts for around six months, making this a relatively longer-lasting but not permanent aesthetic solution.
Who Can Benefit from Lip Fillers?
Lip fillers are suitable for anyone seeking to enhance the aesthetics of their lips. Whether you are dealing with thin lips, lips lacking volume, wrinkles due to aging or merely wish to increase your lips' definition, lip fillers could be your perfect solution.
What to Expect during a Lip Filler Treatment
Typically, the treatment takes around 45 minutes, and the procedure's effects are immediate. The injector will inject a dermal filler into strategically chosen sites of your lips suitable for your unique facial structure and desired look. To ensure the treatment's efficacy and your comfort, a numbing agent is applied before starting the treatment.
Bouncing Back from a Lip Fillers Treatment
One of the significant advantages of lip fillers is that there is no downtime. You can return to your daily activities just after the treatment.
If you desire fuller lips, you should consider lip fillers. Candidates for lip fillers range from young adults to elderly, and different formulations cater to each group's specific needs. For instance, some popular fillers like Juvederm and Restylane come in specialized variants such as Juvederm Ultra XC, Juvederm Volbella XC, and Restylane Silk, designed specifically for lips. Hyaluronic acid (HA), which certainly exists within the body, is a crucial issue of these enhancers. By renewing the skin's hydration, the HA enhancer creates a fuller lip surface and a sumptuous look.
More specifically, Juvederm Ultra XC is great for adding volume to thin lips, whereas Juvederm Volbella is more suited to treating vertical lip lines. Restylane Silk is the first FDA-approved lip filler that not only increases the volume of your lips but also reduces vertical lines. However, lip fillers aren't the ultimate panacea for thin lips, primarily due to the aging process and the body's natural filler absorption. But, they provide a reliable, brief solution which could without problems be maintained with regular appointments.
Preparing for Your Lip Filler Appointment
Before you decide to get lip fillers, schedule a consultation with Dr Elish Storm specialist. During this consultation, spotlight your reasons for trying lip fillers, speak of the meant effects, and set tangible goals. Bringing pix of the desired consequences may be helpful, as it gives the clinician a clear visualization of your expectancies.
Dr Elish Storm will compare your health, expectations, and provide an explanation for what you should assume from the process.
From Dream to Reality: Wear Your Confidence with Lip Fillers
There's a charm to full, plump lips that is just irresistible. They speak boldly of youth, of charm, and of confidence. With lip fillers from Personal Touch Aesthetics , you too can embrace this beauty, captivate others, and make a striking first impression every time you smile. Don't wait, book your lip filler consultation today and watch your aesthetic dreams turn into a reality. For more information, call us today or conveniently book an appointment online. Our clinic is located at 7478 N La Cholla Blvd Studio 1, Tucson, AZ 85741.
Improve the Look & Feel of Your Skin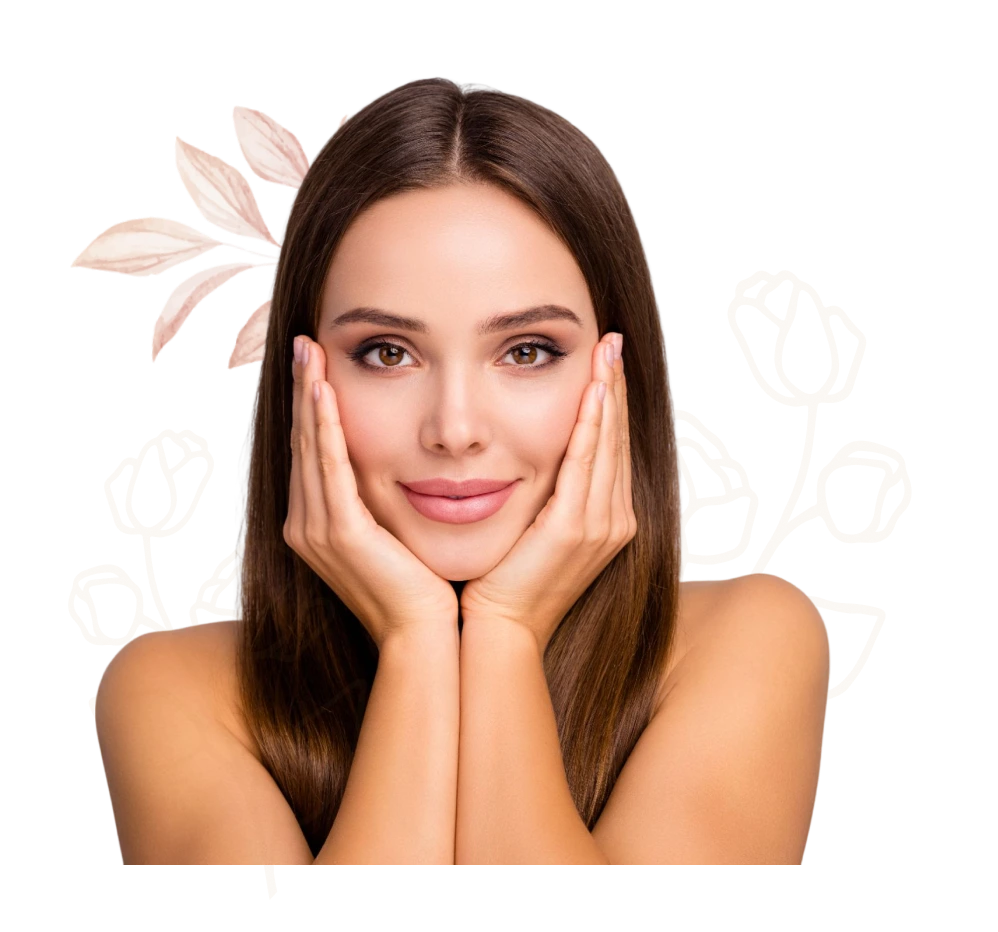 Personal Touch Aesthetics
Elisha is amazing! I had a recent bad experience at different local chain type place. I booked a consultation with Elisha. She spent a lot of time with me and answered my questions and explained a lot about the products and procedures. We came up with a plan that made me feel at ease. She is very professional, personable and very knowledgeable and skilled. I feel very confident and safe with her and appreciative for her helping me sort out what I need to reach my end results I'm looking for! I would HIGHLY recommend her to anyone!
I LOVE Elisha,not only do I get botox when I see her I also get a therapy session because we always end up talking for 30mins after my appointment. She is so gentle I used to need to be numb for botox but with her it's nearly painless! I recognize her 10/10.
Amazing before and after photos on her page! Go check it out for yourself!
Heather Esparza
2023-10-17
Elisha is by far the best person ever. She has the softest touch and takes extra care of you and your needs. I highly recommend her for lip fillers and botox!!
Jennifer Knoll
2023-07-28
I had my first ever botox experience a few weeks ago with Elisha and am SO happy with the results! It was obvious from the start that she is highly educated, understands the why behind the procedures and she was so gentle! I appreciated all of the information she provided and look forward to returning for additional services in the future. Highly highly recommend!
She is awesome and so helpful on what to choose from on procedures. I will go to her for all my issues . Thank you my beautiful friend
Elisha is kind and very professional. I highly recommend her.
"I've been injected by a couple of different providers in the past and Elisha's touch was the most gentle and almost painless. I hardly even felt it. Great attention to detail! And I have some migraine relief."
Christopher Esparza
2023-05-29
I came to Elisha for Botox and she made me feel completely at ease. I highly recommend her if you are looking for a quality injector who really takes her time and is very thorough in her care. Five stars ⭐️ ⭐️⭐️⭐️⭐️